Basketball Schedules Now Available
Basketball practices start Monday, November 13. Games, in most leagues, start Monday, December 11. Schedules for all leagues except Boys HS and Girls 7-10 are now available on the schedule page.
Wishing all the players and coaches a safe, fun, and successful season!
HYAA Ref Clinics
HYAA will be conducting ref clinics for all students interested in being a ref for the upcoming rec basketball season. The first two clinics will be held at 6:00 on November 14 and 21 in the Indian Hill gym. The third clinic will be held after Thanksgiving.
Note: Returning refs need only attend one of the three clinics. New refs must attend at least two.
Any questions, please contact Jeanne Toomey, Director of Officials.
Wrestling Registrations Now Being Accepted
Registrations for the upcoming wrestling program are now being accepted, You must use the online registration forms through Teamsnap. There are two programs being offered:
PRE- SEASON WRESTLING CLINIC
Clinic is for grades 1-8 (ages 6-14) beginning Thursday, October 12th through Thursday, November 16th. The clinic is designed for children who have 0-1 year experience. Sessions will be held from 6:30-8:00 pm in the Holmdel High School wrestling room on the following dates: 10/12, 10/19, 10/26, 11/2, 11/8, 11/16.
FEE: $50
Preseason Wrestling Registration
WRESTLING SEASON REGISTRATION
This three-month wrestling program is for grades 1-8 beginning Tuesday, November 14th and ending Thursday, February 15th. Sessions will be held on Tuesdays and Thursdays from 6:30-8:00 p.m. in the Holmdel High School wrestling room.
FEE: $100
Winter Wrestling Registration
$25 - 2017-18 Association Fee (payment of annual fee is for the first HYAA sport participated in each school year, not calendar year)
For additional information on HYAA wrestling please go to HolmdelWrestling.com.
10U Hornets Win Softball Championship
The Holmdel Hornets 10U Travel Softball Team defeated top-seed South Plainfield 3-2 to win the 2017 UMC Fall Softball Championship.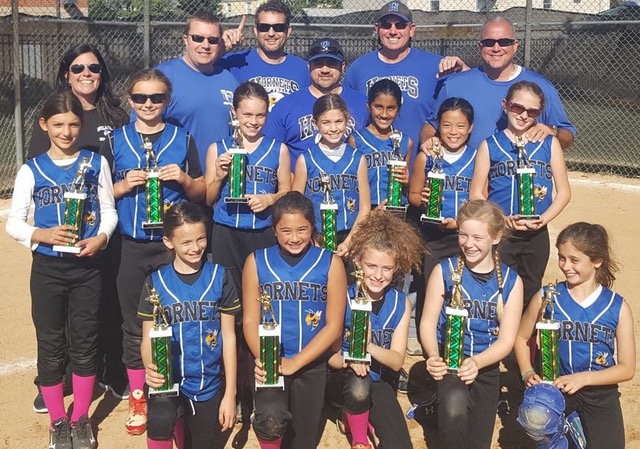 Pictured From Back to Front, left to right.
Back Row ?Coaches Stacey Savage, Gary Lewandowski, Fred Messihi, Anthony Vanario, Bruce Henderson, Jason Dulow
Middle Row ?Julia Sakalis, Morgan Kottka, Avery Lewandowski, Madeline Tuccillo, Maiya Varma, Kasey Lau, Julia Henderson
Front Row ?Gabriella Truitt, Haley Dulow, Margot Messihi, Delaney Savage, Rachel Yasnowski
Not Pictured ?Emma Vanario
MISCELLANEOUS
Important Dates
| | |
| --- | --- |
| Nov 13 | Basketball Practices Begin - schedules |
| Nov 14 | Basketball Ref Clinic #1 of 3 - Indian Hill Gym 6:00 |
| Nov 21 | Basketball Ref Clinic #2 of 3 - Indian Hill BACK Gym 6:00 |
| TBD | Basketball Ref Clinic #3 of 3 |
| Dec 11 | Basketball Games Begin |
HYAA Advertising Program
Please partner up with HYAA and help serve the youth of our community by providing them with the necessary tools to learn the sports of Baseball and Softball.
PROMOTE YOUR BUSINESS WITHIN THE COMMUNITY
HYAA is offering a sponsorship opportunity for 2017 at our busy Phillips Park Fields. All signs will be displayed for the entire season. Be sure to print out the HYAA Sponsorship form and return it to the HYAA office.
Thanks to the HYAA Sponsors
HYAA would like to thank all of our sponsors for their donations and continued support of our programs.
C & C Air Conditioning & Heating
CK Baseball 4U
Cold Stone and Blimpies
Cracked Olive
Dicks Sporting Goods
Elizabeth Truck Center
Hoch Orthodontics
JRC Electrical
Modell's
Rockwell Dentistry
Salerno's Pizzeria
Shrewsbury Orthodontics
Stillwell Hansen Inc.
Stop & Shop
Vonage
Coach Background Checks
Coaches must fill out the background check form, and bring a drivers license to the office or to a Pre-Season Coaches Meeting in order to coach in HYAA. This applies to all head coaches and assistants. The fee will be paid by HYAA. Forms will be available at the monthly HYAA meetings, in the HYAA office, and at any Pre-Season Coaches Meetings. Background checks must be completed every two years.
Coach's Guide to Concussions in Youth Sports
Please use link below to take the CDC free Coach's Concussion Course:
http://www.cdc.gov/concussion/headsup/training/index.html
You can use this link for downloadable materials available from the CDC website on concussions:
http://www.cdc.gov/concussion/HeadsUp/youth.html
ADVERTISEMENT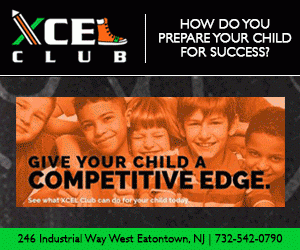 Holmdel Township Recreation Department
Programs and activities are also available through the Holmdel Townships Parks and Recreation website. Click here for additional information.