Registration for Fall Soccer
The HYAA fall soccer program begins on September 9 and registrations are now being accepted. HYAA will be offering three programs for kids from pre-K through 8th grade as follows:
> Clinic for Pre-K (must be 4 by 9/1/2013)
> Clinic for Grades K-1st (K eligibility: must be born before 9/1/2012 - no exceptions)
> Soccer Season for Grades 2nd through 8th
Fee Information
Clinic fee is $75 (register by 8/19)
For Kindergarten thru 8th Grade:
Register by July 21st and receive a discounted fee: $75
Regular registration period July 22nd through August 20th: $100
Register after August 21st: $50 late fee added
HYAA has moved to a Teamsnap registration process. We are currently accepting registrations for the Pre-K Clinic as well as the clinic/leagues for grades K through 8. Please use the links below to register with Teamsnap. Read more about the programs and the registration process.
Big Shots Pre-K Clinic Program (must be 4 by 9/16/17)
Clinic/Leagues for grades K-8
Parents of children grades 7-12 - Student Volunteers Needed - Community Service Hours
HYAA is looking for student volunteers for community service hours to help coaches with practices and/or games. Students can choose when they want to attend.
Available time slots are:
Saturdays 9:00am - 10:15 am 10:30am - 11:45am
Tuesdays 5:30pm - 6:45pm
Thursdays 5:30pm -6:45pm
Anyone interested can email Jim Calhoun at jimcalhoun1@verizon.net or call 732-939-7930.
8U Softball Champions!
The 8U Holmdel Hornets claimed the All Shore Championship following a tough game against the Barnegat Bandits, final score 9-8.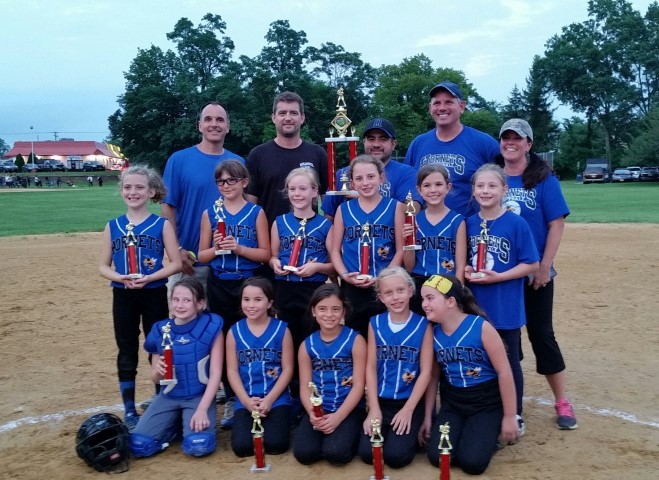 Pictured From Back to Front , left to right.
Back Row -Rory Gourlay, Fred Messihi, Anthony Vanario, Bruce Henderson, Stacey Savage
Middle Row - Margot Messihi, Sam Ayers, Delany Savage, Julia Henderson, Madeline Tuccillo, Olivia Youdelman
Front Row - Molly Dasaro, Isabella Pego, Emma Vanario, Avery Gourlay, Elizabeth Salerno,
Not Pictured Paige Piscatelli
Congratulations to the Minor League All-Stars!
After thunder and rain chased players from the field Saturday night, the All Star game took place Father's Day morning. The game was extremely competitive, ending in a 6-6 tie which made for a memorable Father's Day. Special thanks to all the parents who got their girls to the field early on a Sunday morning!
Yankees Game Day
The Holmdel Travel Softball Program is hosting a day at Yankee Stadium on Sunday July 30th. Everyone who attends get a seat in the 200 section. Players in a Holmdel team jersey will get the chance to march in a pregame parade on the field. Each player participating in the parade will also receive a $10 Models gift card and a voucher for two tickets to a future Yankees game. Participants get all of this for only $50 per ticket. Best of all, proceeds for this event benefit the Holmdel Travel Softball Program. Be sure to download the printable registration form.
Holmdel 8U Wins Division Championship!
The Holmdel boys travel baseball team won the 2017 8U Central Shore division championship! Holmdel finished the regular season 6-3 and received a 3rd seed in the playoffs. Their first game was against Cage Academy, whom they beat twice during the season (13-7 and 9-3). But this was not an easy victory. After trailing 5-1 in the bottom of the 4th inning, Holmdel put up 5 runs to take the lead for good, winning 7-5.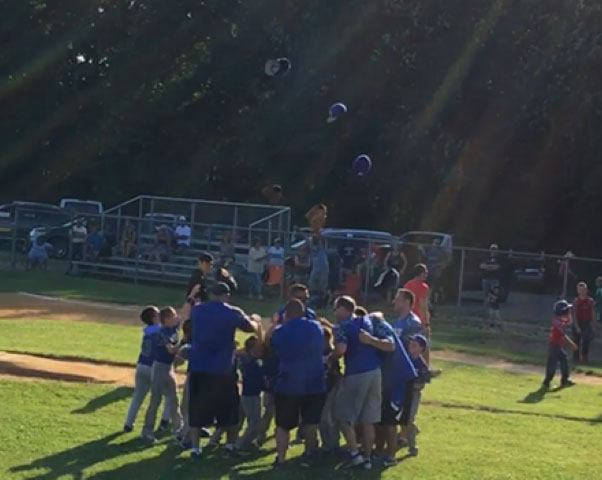 This never-give-up attitude and momentum was carried into the next round against second seeded Manalapan, a team Holmdel lost to earlier in the season 7-2. Holmdel scored 4 runs in the first inning and continued to pour it on with a 10-0 mercy win in 4 innings.
The Championship game vs. the number one seed Brick Bulldogs was a game of redemption as the Bulldogs beat the Hornets 9-5 in the regular season opener. Tension was thick as the game featured a few early lead changes but Holmdel pulled away with 5 runs in the 4th and in dramatic fashion closed the game with a bases loaded strike out winning the contest 12-6.
The coaches, parents and families are all very proud of the boys' accomplishment and wish them continued success in the district tournament later this summer!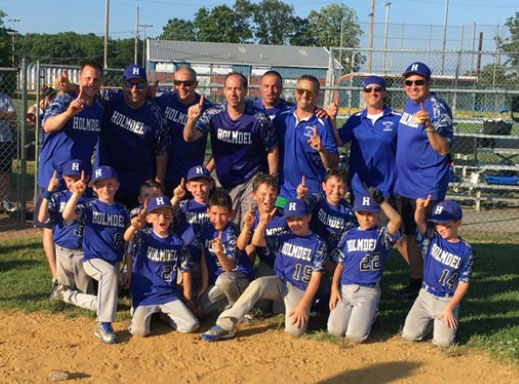 Great Comeback in Majors 1 All-Star Game
After trailing 5-1 Coach Schmidt's team came back to tie it 5-5 in the 5th inning. Mikey Todisco had the game winning hit for Coach Reddy's team in the bottom of the 5th inning to break up a 5-5 tie. Connor Paul came in in the 6th inning to close the game out making a diving catch to end the game. Great hits by Harrison Eng, Matt Iulo, Tyler Reddy.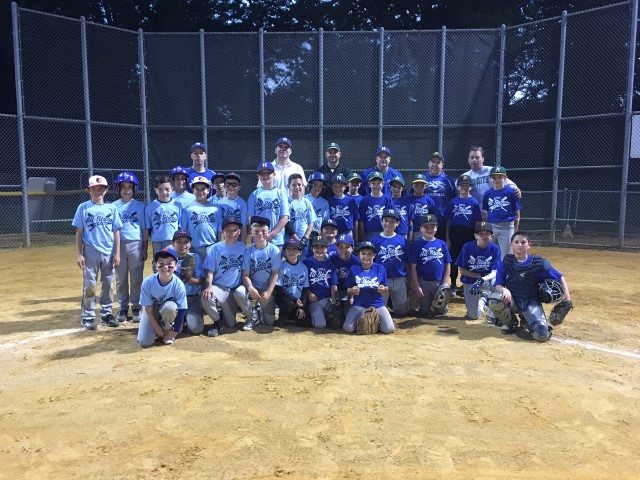 Standing L-R: Braydon Conk, Zak Price, Cameron Estok, Erik Schmidt, Matt Iulo, Evan Saghafi, Matt McLaughlin, Jason Tiller, Joe Curreri, Jack Vallilo, Connor Paul, Peter Berardi, Trey Critchley, Matt Trimble, Harrison Eng, Alex Pellicone, Mike McCormack.
Kneeling L-R: Michael Pelligrino, Logan Cardinoza, Luke Buda, James Murphy, Tommy Spicer, Mikey Todisco, Tim Hazel, Lincoln Maikos, Luke Podesta, Max Silverman, Tyler Reddy, Cole Hupka, Gio Chirchirillo,Keith Murphy, James Schmidt, Pete Berardi, Peter Reddy, John Critchley,
Congrats to the Majors 2 All-Stars
The Dark Blue All-Stars erased an 8-1 deficit to win the Majors 2 All-Star game 12-8 in a very exciting game!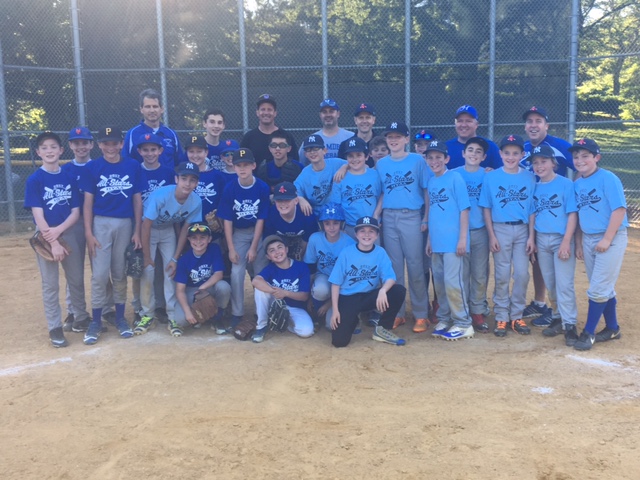 From L-R standing: Trey Tulenko, Colin Polivka, James Vallilo, Ryan Kennedy, JV Lobifaro, Alex Hendrickson, Matt Baker, Chris Levonas, Ray Baker, Jared Wong, Tim Haggerty, Parker Beyun, Casey Brew, Curtis Chrupuvka, Dan Lynch, Brayden Savage, Jared Yaznowski, Connor Fields, Andrew Reddy, Anthony Marzano, Liam Hansen.
Kneeling: AJ Todisco, AJ Fernandez, Max Woodward, James Vanderham
Coaches L-R back row: John Polivka, Ray Baker, Fernandez, Kris Hansen, Gary Vanderham, Pete Reddy.
For information on HYAA wrestling please go to HolmdelWrestling.com.
MISCELLANEOUS
Important Dates
| | |
| --- | --- |
| Aug 1 | Modell's Savings - save money on purchases through Sep 15 |
Save 15% At Modell's Now Through Sep 15
HYAA is once again participating in the Modell's Team Weeks Program! Please see the team week coupon that gives you 15% off all regular and sale merchandise! The coupon can be used over and over at the stores listed on the coupon during the shopping period from August 1 through September 15. Earn Modell's MVP points while you save! In return, HYAA will receive 5% back of purchases made during the "Team Weeks" shopping period.
HYAA Advertising Program
Please partner up with HYAA and help serve the youth of our community by providing them with the necessary tools to learn the sports of Baseball and Softball.
PROMOTE YOUR BUSINESS WITHIN THE COMMUNITY
HYAA is offering a sponsorship opportunity for 2017 at our busy Phillips Park Fields. All signs will be displayed for the entire season. Be sure to print out the HYAA Sponsorship form and return it to the HYAA office.
Thanks to the HYAA Sponsors
HYAA would like to thank all of our sponsors for their donations and continued support of our programs.
Bull Pen Baseball & Sports Academy
C & C Air Conditioning & Heating
CCK's Baseball 4U
Cold Stone and Blimpies
Cracked Olive
Dicks' Sporting Goods
Elizabeth Truck Center
Gemini Laboratories
Hoch Orthodontics
I Play
JRC Etectrical
Modell's
Rockwell Dentistry
RTI Builders
Salerno's Pizzeria
Shrewsbury Orthodontics
Stillwell Hansen Inc.
Stop & Shop
Vonage
Coach Background Checks
Coaches must fill out the background check form, and bring a driver's license to the office or to a Pre-Season Coaches Meeting in order to coach in HYAA. This applies to all head coaches and assistants. The fee will be paid by HYAA. Forms will be available at the monthly HYAA meetings, in the HYAA office, and at any Pre-Season Coaches Meetings. Background checks must be completed every two years.
Coach's Guide to Concussions in Youth Sports
Please use link below to take the CDC free Coach's Concussion Course:
http://www.cdc.gov/concussion/headsup/training/index.html
You can use this link for downloadable materials available from the CDC website on concussions:
http://www.cdc.gov/concussion/HeadsUp/youth.html
ADVERTISEMENT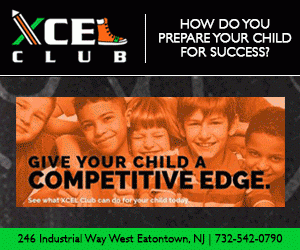 Holmdel Township Recreation Department
Programs and activities are also available through the Holmdel Townships Parks and Recreation website. Click here for additional information.