Basketball Registration Open
Basketball registrations are now being accepted. Registration forms have been distributed in the schools and can be printed and sent with your check. Online registrations (credit card required) are also accepted using our secure online form.
Be sure to register by October 21 to receive the $15 discount. Registrations received after November 18 will be subject to a $50 late fee with no guarantee of placement on a team.
Travel Basketball Tryouts Approaching
Travel basketball tryouts for 3rd grade boys and 4th grade girls will be held the last week in September and the first week in October. The coaching application deadline is also approaching. Check the basketball page for details.
Soccer Playoffs Saturday, October 29
The 2016 Fall Soccer season concludes on Saturday, October 29th with the playoffs for grades 2 and up. Check out the schedule of games. Good luck to all the players and coaches!
HYAA Softball Coaches Handbook - All New 2016 Edition
Be sure to check out the updated 2016 Holmdel Softball Coaches Handbook. The guide contains lots of great practice ideas and videos to help coaches understand how we like to teach our players.
4th Grade Girls Lacrosse Team Goes Undefeated at Inaugural "Run for the Roses Lax Jamboree"!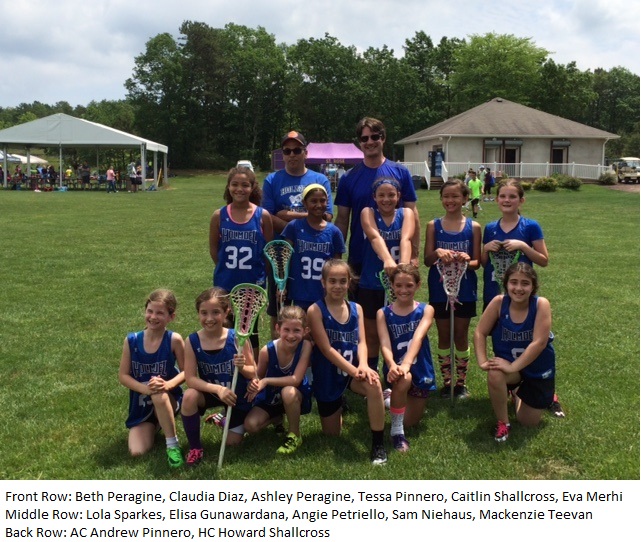 For information on HYAA wrestling please go to HolmdelWrestling.com.
MISCELLANEOUS
Important Dates
Oct 21
Basketball Early Registration Ends
Register by Oct 21 for early discount
Oct 24
Rutgers SAFETY course - Reserve a seat
Satz Library 7-10p
Registration: 6:30p
Oct 29
Soccer Playoffs - SCHEDULE
Nov 28
Basketball Coaches Meeting
Village Old Gym - 6:30p-8:00p
Rutgers SAFETY Course
HYAA will be hosting a session of the Rutgers SAFETY course, required for all HYAA coaches, on Monday, October 24th in the Satz library. The 3 hour course will be held from 7-10p and registration starts at 6:30. The course is free for HYAA residents and $40 for non-residents. Please reserve a seat as the course tends to fill up quickly.
Thanks to the HYAA Sponsors
HYAA would like to thank all of our sponsors for their donations and continued support of our programs.
Bull Pen Baseball & Sports Academy
C & C Air Conditioning & Heating
CK's Baseball 4U
Cold Stone and Blimpies
Cracked Olive
Dicks' Sporting Goods
Elizabeth Truck Center
Gemini Laboratories
Hoch Orthodontics
I Play
JRC Etectrical
Modell's
Rockwell Dentistry
RTI Builders
Salerno's Pizzeria
Shrewsbury Orthodontics
Stillwell Hansen Inc.
Stop & Shop
Vonage
Coach Background Checks
Coaches must fill out the background check form, and bring a driver's license to the office or to a Pre-Season Coaches Meeting in order to coach in HYAA. This applies to all head coaches and assistants. The fee will be paid by HYAA. Forms will be available at the monthly HYAA meetings, in the HYAA office, and at any Pre-Season Coaches Meetings. Background checks must be completed every two years.
Coach's Guide to Concussions in Youth Sports
Please use link below to take the CDC free Coach's Concussion Course:
http://www.cdc.gov/concussion/headsup/training/index.html
You can use this link for downloadable materials available from the CDC website on concussions:
http://www.cdc.gov/concussion/HeadsUp/youth.html
HYAA Advertising Program
Please partner up with HYAA and help serve the youth of our community by providing them with the necessary tools to learn the sports of Baseball and Softball.
PROMOTE YOUR BUSINESS WITHIN THE COMMUNITY
HYAA is offering a sponsorship opportunity for 2015 at our busy Phillips Park Fields. All signs will be displayed for the entire season. Be sure to print out the HYAA Sponsorship form and return it to the HYAA office.
ADVERTISEMENT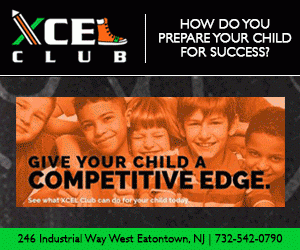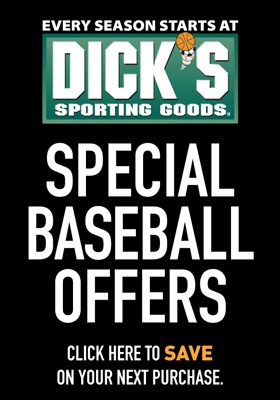 Holmdel Township Recreation Department
Programs and activities are also available through the Holmdel Townships Parks and Recreation website. Click here for additional information.