Registrations Now Being Accepted
Season Start Date: Saturday, September 8 (Grades K – 8)
Pre-K "Big Shots" Program (must be 4 by program start date (9/15/18)
$75 price includes:
--6 one hour Saturday morning sessions (This program starts Saturday, September 15th)
--Professional trainer instructed clinic
--HYAA Soccer Jersey
Grades K - 1st Leagues (K eligibility: must be born before 9/1/2013 no exceptions)
Fee includes:
--Professional trainer instructed clinic with games
--HYAA Soccer Jersey
Grades 2nd through 8th Leagues
Fee includes:
--Season plus playoffs
--HYAA Soccer jersey
--Referees
Game Days: Tuesday or Thursday evening, and Saturday morning. (For Kindergarten thru 8th grade)
Important Payment Information
--Registration Begins Tuesday, June 12th
--"Big Shots" Pre-K program fee is $75 (register by August 10th)
--For Kindergarten thru 8th Grade:
Register by July 6TH and receive an early bird discounted price: $80
Regular registration period July 7th through August 10th price: $110
Important Registration Information
The HYAA organization has moved to a TeamSnap registration process. TeamSnap is an online and mobile-enabled sports team management application that allows our league, coaches and parents a more efficient means of communicating schedules and team events. Our registration process will be very similar to what we have in place today and will take less than two minutes to complete. If you do not have a TeamSnap account, you will be asked to create one as you register (requires an email address and password). Please register using the online form found on our website's soccer page (www.hyaa.org). EVERYONE MUST CREATE A FAMILY ACCOUNT and register your child(ren) on TeamSnap. You can pay online by credit card or forward a check to the HYAA office. If you pay by check, please make sure that you put your child's name(s) and grade on the re line of the check or on a separate piece of paper when dropping off or mailing to the office (P.O. Box 49 Holmdel, NJ 07733).
Boys U-11 USABL Travel Regular Season & Playoff Champs
After taking first place during the regular season after only losing one game the boys won the league playoffs in dramatic fashion.
Friday night they came back from a 3-1 deficit in the 5th inning to score 7 runs to win 8-3.
Then Sunday afternoon at Phillips Park in Holmdel the boys were down 8-3 entering the 5th inning after being down 5-0 and things not looking so good. Showing a never quit attitude they kept battling and scored 6 runs in the 5th inning to take a 9-8 lead. Joe Curreri fielded a grounder to shortstop and threw to Tyler Reddy to complete the amazing comeback.
Holmdel boys consisted of Luke Buda, Joe Currerri, Cameron Estock, Cole Hupka, Matt Iulo, Mike McCormack, Noah Ochojski, Luke Podesta, Tyler Reddy, Evan Saghafi, and Zach Price.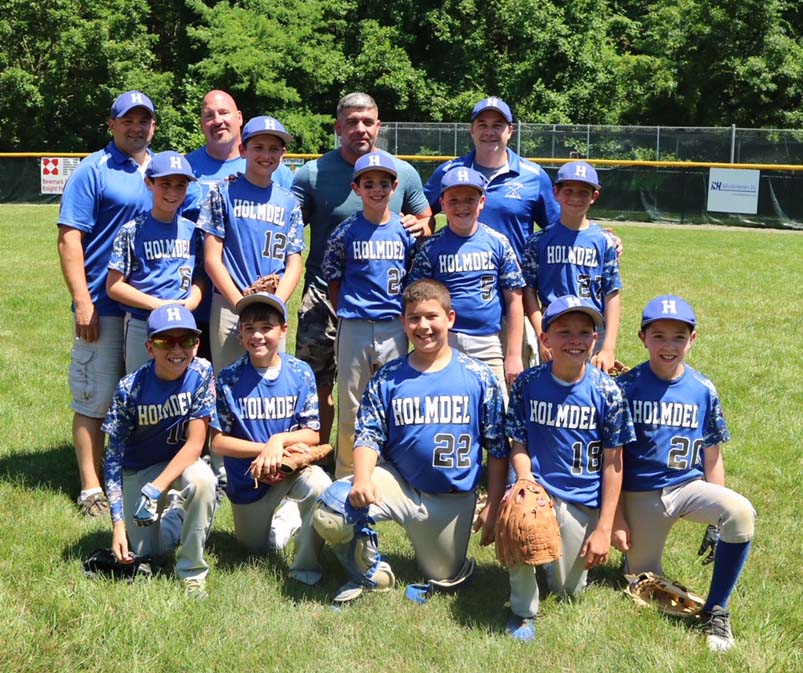 The Tradition Continues: 4th Grade Girls Lacrosse Team Goes Undefeated at 3rd Annual "Run for the Roses Lax Jamboree"!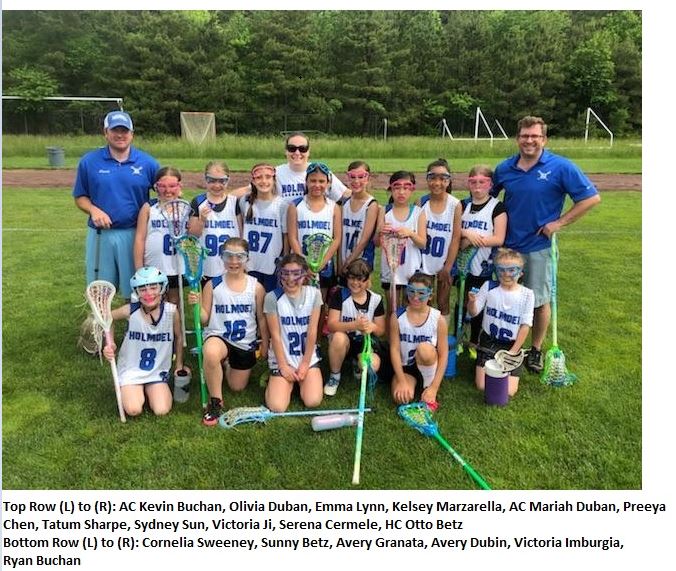 MISCELLANEOUS
Important Dates
| | |
| --- | --- |
| Jul 6 | Fall Soccer Early Registration Ends |
| Aug 10 | Fall Soccer Registration Ends |

HYAA Advertising Program
Please partner up with HYAA and help serve the youth of our community by providing them with the necessary tools to learn the sports of Baseball and Softball.
PROMOTE YOUR BUSINESS WITHIN THE COMMUNITY
HYAA is offering a sponsorship opportunity for 2017 at our busy Phillips Park Fields. All signs will be displayed for the entire season. Be sure to print out the HYAA Sponsorship form and return it to the HYAA office.
Thanks to the HYAA Sponsors
HYAA would like to thank all of our sponsors for their donations and continued support of our programs.
C & C Air Conditioning & Heating
CK Baseball 4U
Cold Stone and Blimpies
Cracked Olive
Dicks Sporting Goods
Elizabeth Truck Center
Hoch Orthodontics
JRC Electrical
Modell's
Rockwell Dentistry
Salerno's Pizzeria
Shrewsbury Orthodontics
Stillwell Hansen Inc.
Stop & Shop
Vonage
Coach Background Checks
Coaches must fill out the background check form, and bring a drivers license to the office or to a Pre-Season Coaches Meeting in order to coach in HYAA. This applies to all head coaches and assistants. The fee will be paid by HYAA. Forms will be available at the monthly HYAA meetings, in the HYAA office, and at any Pre-Season Coaches Meetings. Background checks must be completed every two years.
Coach's Guide to Concussions in Youth Sports
Please use link below to take the CDC free Coach's Concussion Course:
http://www.cdc.gov/concussion/headsup/training/index.html
You can use this link for downloadable materials available from the CDC website on concussions:
http://www.cdc.gov/concussion/HeadsUp/youth.html
ADVERTISEMENT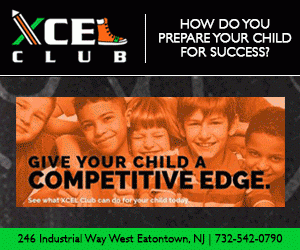 Holmdel Township Recreation Department
Programs and activities are also available through the Holmdel Townships Parks and Recreation website. Click here for additional information.