Cross Farm Park Layout - Soccer Fields
Be sure to see the updated field layout for the soccer games at Cross Farm Park.
Travel Basketball Tryouts for Boys 3rd Grade and Girls 4th Grade coming soon
HYAA will be holding travel team tryouts for the Boys 3rd grade and for the Girls 4th grade at the end of September and early October (exact schedule listed below). With sufficient interest, qualified coaching volunteers and available gym time we will also consider forming B teams based on the tryouts. Travel teams are highly competitive, there will need to be some cuts as part of the evaluation process and there is no guaranteed playing time. In addition, travel players are expected to attend a minimum of 75% of their practices and games, failure to achieve this minimum level of participation can significantly affect playing time.
The HYAA recreation program, which is more developmental and ensures a relatively even level of playing time, will be accepting sign-ups in October.
Exceptional 2nd grade boys can try out for the Boys 3rd grade teams (2-3 are sometimes selected). Exceptional 3rd grade girls can try out for the Girls 4th grade team (2-3 are sometimes selected).
You must complete the online registration form no later than Friday September 20th.
Travel Basketball Tryout Schedule
The tryout schedule occasionally changes due to unforeseen conflicts, please check back throughout the month to ensure you have the right times.
| | | |
| --- | --- | --- |
| Team | Tryout 1 | Tryout 2 |
| Boys 3 | Friday 9/27 | 6:00-7:30 | Village New | Friday, 10/4 | 6:00-7:30 | Village New |
| Girls 4 | Tuesday 9/24 | 6:30-8:00 | Village New | Tuesday 10/1 | 6:30-8:00PM | Village New |
Travel Basketball Coaching Application
HYAA has an open coaching application process for all its travel basketball teams. If you have an interest in coaching one of the teams, please submit your coaching application to John Polivka at John.Polivka@comcast.net by Friday, September 20th.
Recreation Basketball Registration Begins Friday, Sept 13th
Registration for the rec basketball season begins Friday, September 13th. Please use the Teamsnap link to register by October 7th to get the early registration discount.
PLEASE NOTE: Earlier season start date: Monday, November 11th
Important Dates
Rec practices begin 11/11 (no practice week of 11/25)
Rec games begin week of 12/9
Playoffs begin 2/18
Early registration fee: $115 - until 10/7
Regular registration: $140 - starts 10/8
Recreation League
Kindergarten Clinic thru 8th Grade - Must be 5 by October 1st
High School League - grades 9-12
Games begin week of 12/9 (no practices)
MISCELLANEOUS
Important Dates
Sep 13
Rec Basketball Early Registration Starts
Sep 27
Oct 4
Travel Basketball Tryouts - Boys 3
Sep 24
Oct
Travel Basketball Tryouts - Girls 4
Volleyball Comes to HYAA!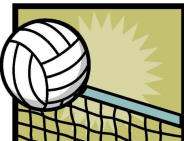 ATTENTION HYAA FAMILIES:
HYAA is starting a volleyball clinic for boys and girls grades 7 and 8.
WHEN: Saturday, September 14th thru Saturday, October 12th
WHERE: Holmdel High School Main Gym
TIME: One hour slot between 2pm and 4pm
COST: $60
We are also looking for experienced parents to help out with the clinic. Please contact the HYAA office if you can assist. Registrations are now being accepted.
Modell's Discount Coupon Good Through End of September

Save 15% off all regular and sale merchandise!
The coupon can be used over and over at any Modell's in NJ! Coupon is valid through the end of September! Just ask for the Holmdel HYAA Soccer discount at the register or the coupon can be printed and brought into any Modell's in NJ.
Earn Modell's MVP points while you save!
Coach Background Checks
In order to coach or assistant coach for HYAA, you must fill out the background check form. The fee will be paid by HYAA. Forms will be available at the monthly HYAA meetings, in the HYAA office, and at any Pre-Season Coaches Meetings. Background checks must be completed every two years. All coaches and assistant coaches who haven't filled out this form in the last two years should print and scan a completed copy to the HYAA office at admin@hyaa.org along with a driver's license. Information is kept private and confidential. Any questions, please contact the office.
All coaches and assistant coaches who haven't filled out this form in the last 2 years years should print and scan a completed copy to the HYAA office at admin@hyaa.org.
HYAA Advertising Program
Please partner up with HYAA and help serve the youth of our community by providing them with the necessary tools to learn the sports of Baseball and Softball.
PROMOTE YOUR BUSINESS WITHIN THE COMMUNITY
HYAA is offering a sponsorship opportunity for 2017 at our busy Phillips Park Fields. All signs will be displayed for the entire season. Be sure to print out the HYAA Sponsorship form and return it to the HYAA office.
Thanks to the HYAA Sponsors
HYAA would like to thank all of our sponsors for their donations and continued support of our programs.
C & C Air Conditioning & Heating
CK Baseball 4U
Cold Stone and Blimpies
Cracked Olive
Dicks Sporting Goods
Elizabeth Truck Center
Hoch Orthodontics
JRC Electrical
Modell's
Rockwell Dentistry
Salerno's Pizzeria
Shrewsbury Orthodontics
Stillwell Hansen Inc.
Stop & Shop
Vonage
Coach's Guide to Concussions in Youth Sports
Please use link below to take the CDC free Coach's Concussion Course:
http://www.cdc.gov/concussion/headsup/training/index.html
You can use this link for downloadable materials available from the CDC website on concussions:
http://www.cdc.gov/concussion/HeadsUp/youth.html
Holmdel Township Recreation Department
Programs and activities are also available through the Holmdel Townships Parks and Recreation website. Click here for additional information.