SOFTBALL INFO
Softball Registration Now Through Teamsnap
Softball will be using Teamsnap to handle our registrations this year. It will also be used for team management, schedules, weather and team notifications and all else related to managing our 2017 softball league.
Teamsnap is an online and mobile-enabled sports team management application that allows our league, coaches and parents a more efficient means of communicating events. The link below will take you to our online form and we will ask you to create a Teamsnap account, if you do not already have one. If you do, the form will give you the option of importing your daughter's information. Our registration process will be very similar to what we have in place today and will take less than two minutes to complete. If you do not have a Teamsnap account, you will be asked to create one as you register (requires an email address and password).
If you do not have a Teamsnap account, you will be asked to create one as you register (requires an email address and password). If you need assistance creating the account, please contact or stop by the office.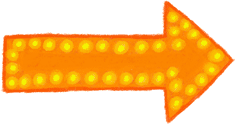 Be sure to go to Teamsnap for registrations and information
New Softball Coaches Handbook
Be sure to check out the 2014 Softball Coaches Handbook. This terrific guide is full of tips and ideas about getting the most out of coaching and is a great source of information for coaches at all levels.
2017 CALENDAR
Registration Starts
Jan 18
Rutgers Safety Course
TBD
Registration Ends
Feb 24
Late Registration - Fees apply
Feb 25
Registration Closes
TBD
Coaches Meeting
HS Commons
TBD
Coaches Clinic
Satz Gym
TBD
Umpire Clinics
TBD
Practices Begin
Weather permitting
TBD
Travel Team Tryouts
TBD
Games Begin
TBD
Annual Parade/Fair at Cross Farm
TBD
Picture Day
TBD
All Star Games at Phillips Park
TBD
Playoffs Start
Minors and Majors
TBD
Season Ends
TBD
SCHEDULES
PRACTICE/GAME SCHEDULES - Map of Cross Farm Fields

PICTURE DAY
PLAYOFF SCHEDULES
ADMINISTRATION
Injury Report Form
In case of an injury sustained during an HYAA event, please print and complete the Injury Report Form and return it to the HYAA office. Please complete all relevant parts of the form.
LINKS
Softball Rules-All Grades - Updated for 2016
2016 Softball Coaches Handbook
Reporting Field or Equipment Problems
If you see anything you want to report about the condition of the baseball/softball fields, use the Field Maintenance Feedback form to report the situation directly to the supervisor of field maintenance.
Likewise, if you have any problem or concern about the equipment used for baseball/softball, use the Equipment Issue Feedback form to report the issue directly to the supervisor of equipment.

Here are some articles from Bullpen, the official publication of the Babe Ruth League. The articles are great for rookie and veteran coaches and talk about ways to teach good, fundamental skills, and to keep the whole experience fun for everyone.