SCHEDULES
PRACTICE/GAME SCHEDULES
schedules for ALL grades
TODAY'S GAMES
see the full schedule for any given day
PICTURE DAY
Jan 27 - Indian Hill Cafetorium
MARCH MADNESS
Mar 17 - Holmdel HS Main and New Gyms - SCHEDULE
PLAYOFFS
Use the links below for the DOUBLE ELIMINATION playoff brackets. For each game in the TOP bracket, the letter in parentheses indicates where the loser goes in the BOTTOM bracket.
Boys 3 - Champ Bronowich
Boys 4 - Champ: Wassef
Boys 56 - Champ: Serini
Boys 78 - Champ: Hanley
Boys 9/10 - Champ: Ng
Boys 11/12 - Champ: Hroblak
Girls 34 - Champ Lasalandra
Girls 56 - Champ: Reardon
Congrats to Coach Hanley Boys 7/8 Champs
Pictured from left to right: Alex Rabkin - Coach Gordon - Sri Mutukula - Jacques Lucien - Alex Price - Jackson Gordon - James Hanley - James Mecka - Nick Siebel - Coach Hanley.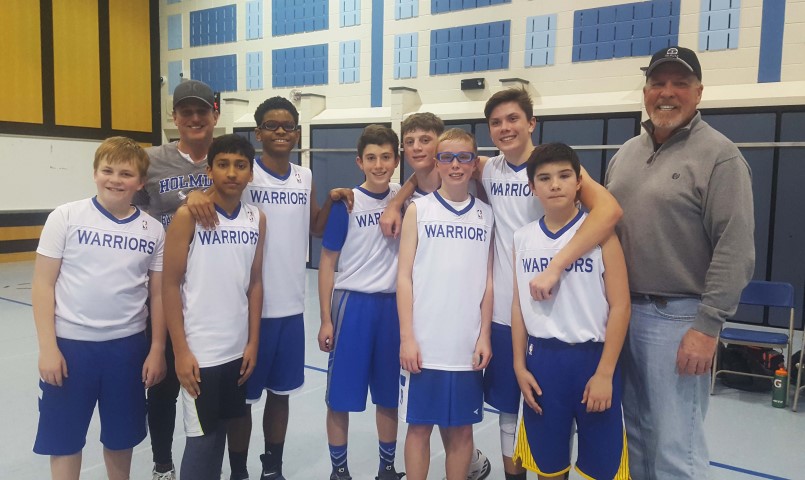 "
-- REFEREES --
Click here to log your games
ADMINISTRATION
Injury Report Form
In case of an injury sustained during an HYAA event, please print and complete the Injury Report Form and return it to the HYAA office. Please complete all relevant parts of the form.
LINKS
RULES:
All Leagues - General Rules
League Specific Rules
Basketball Commissioners' Responsibilities

Here are some great web sites with coaching info and ideas for drills.
Check 'em out!